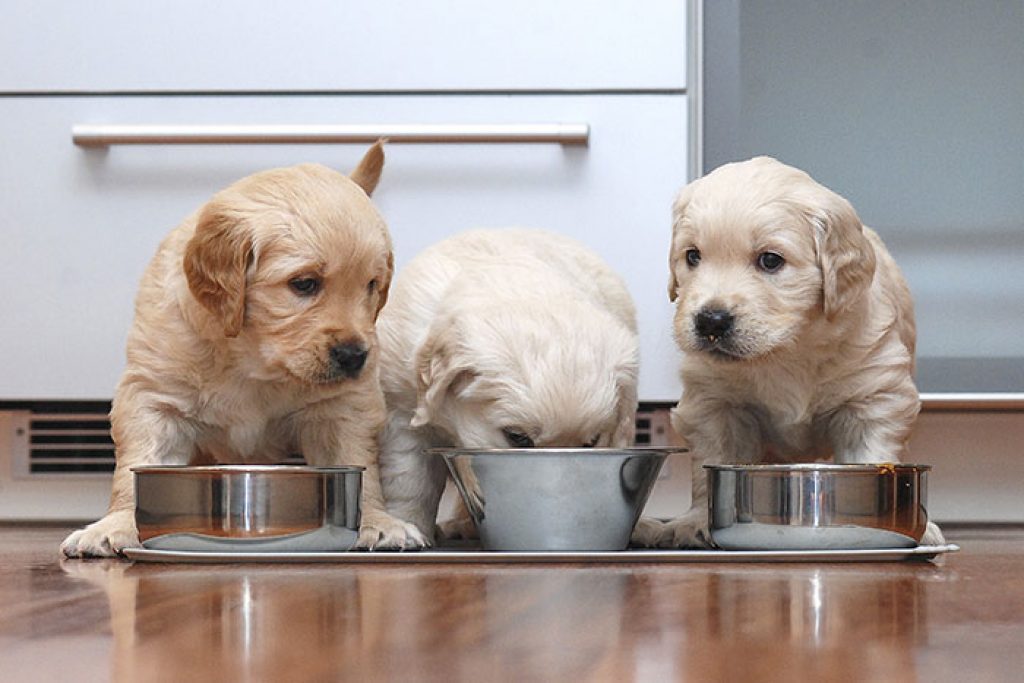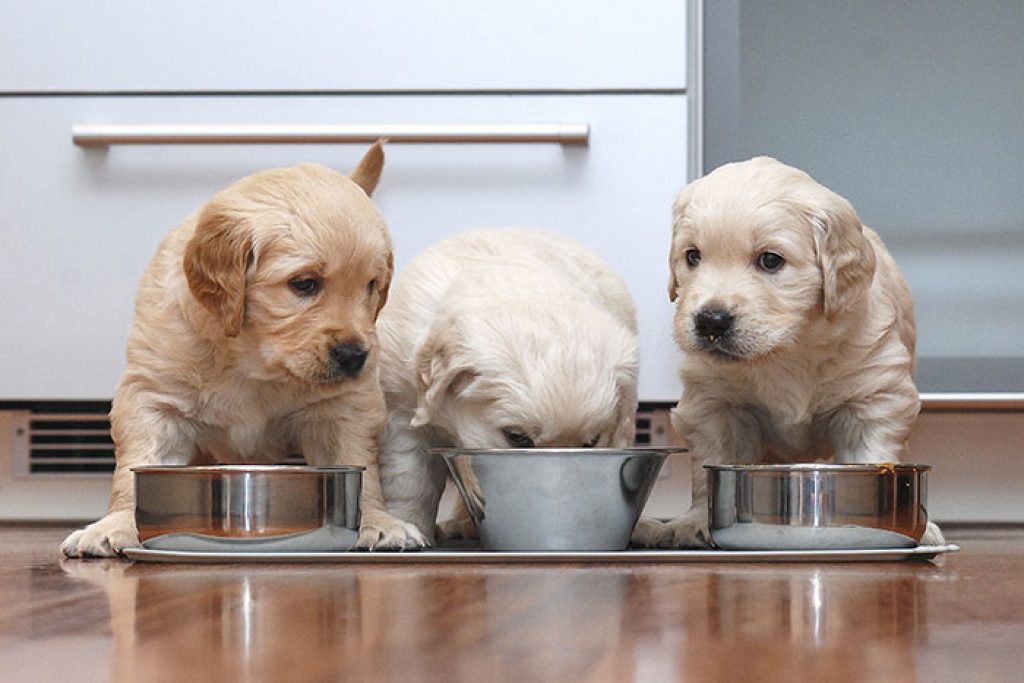 We feed ONLY super premium dog food and treats and we encourage our new puppy owners to do the same. Nothing but the best will do when it comes to our dogs. Our superior feeding program keeps our dogs in peak health and it's benefits show in their glossy coats, magnificent condition (not overly fat nor overly thin) and great muscle tone. We attribute the fact that we have seen no allergies or skin problems in our dogs because of good genetics combined with the top nutrition they receive.
To help educate yourself about dog food ingredients and what are good ingredients compared to bad ingredients, please visit the website noted below.
http://www.mordanna.com/dogfood
Important to note is the evaluation of cost to feed
a cheaper food vs. a premium food.
Note how premium food
is less expensive to feed in the long run!
We feed Fromm Gold Stages Dog Food
to our adult dogs.
www.frommfamily.com
We feed NutriSource Super Premium Food:
High Performance to pregnant/nursing Moms.
Small/Medium Breed Puppy to the pups.
Adult formula to adults, rotated with Fromm
www.nutrisourcedogfood.com
We feed Nature's Variety Raw Medallions as a treat
and also use it to supplement
a pregnant female's diet at times.
www.naturesvariety.com
For training treats we use Solid Gold Tiny Tots. They are a soft and healthy treat that can be broken into small pieces just perfect for training young pups.
www.solidgoldhealth.com
Other great premium dry dog food options that we like are:
(in no particular order of preference)
Blue Buffalo
CanidaeNatural Balance Ultra Premium
Innova
Newman's Own
Eagle Pack Holistic
Wellness
Wysong
Solid Gold
Nature's Variety
Orijen
Chicken Soup for the Dog Lover's Soul
There are so many great food out there these days.  We do not recommend Purina, Iams, Science Diet, Eukanuba, some Diamond products.  Please do your research using the link given at the top or ask your local Pet Food Distributor to give you a brief overview of how to select a great food for your new puppy.