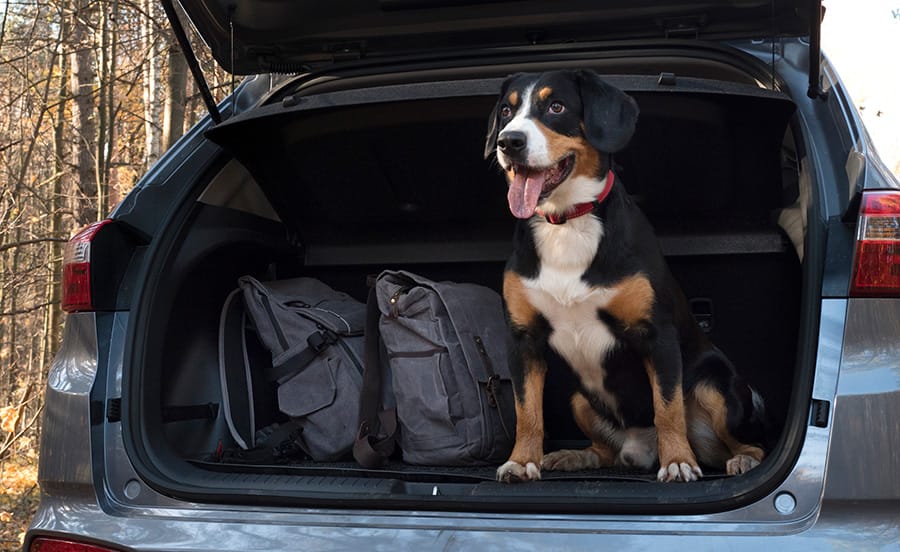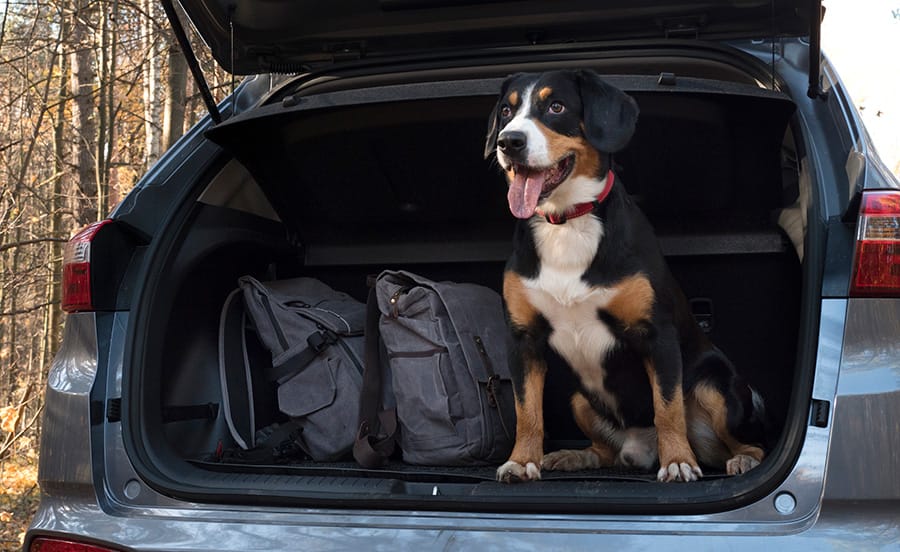 Options for getting/picking up a puppy
We always prefer people to come here and pick up their puppy from us in person. It gives us the opportunity to meet our puppy's new family members in person and they in turn get to meet us and our dogs in person. One of the most enjoyable aspects of raising puppies for us is getting to see the joy, happiness and excitement on the new family's faces as they hold their new puppy in their arms. So buyers are always welcome to come to our home for pick-ups.
If it is too far to drive all the way to our home, we have at times offered to drive part way to meet people for a gas fee. (NOTE: This says "part" way, not "half" way.) For those that cannot drive all the way or part way here, there are several other shipping methods that can be used. Shipping is always 100% at the Buyer's expense and responsibility.
The most common, easiest and least expensive method of shipping is by using Airline Pet Cargo Services. This total cost is typically $350 depending on the airline, size of kennel and weight of the shipment.
This basic charge of $350 for cargo shipping includes . . . a kennel/crate , water and food containers for inside the crate, the required State Vet Health Certificate and Vet exam which is needed to be dated within 10 days prior to the ship date, the airline charge and the transport fees to and from the vet office and to and from the airport. This is an approximate price and is subject to change.
We ship out from the Minneapolis/St. Paul International Airport in Minnesota.
Being an International Airport we are blessed with a lot of flight options as all the major Airlines provide service here. This gives us a lot of options to look into to be able to select the airline/flight that offers the most direct service to the destination.
We usually book flights through an airline's Animal Cargo service. We can use that service if the destination location has a cargo facility. If the destination airport does not have a cargo facility, then pets can usually still be shipped, but they have to be shipped via a VIP service and that can add another $100 or more. Typically it is only the larger sized airports that have cargo facilities.
We have shipped to Canada many, many times. Flight options are more limited and there is a little more expense involved ($50 – $100) and puppies have to be dropped at the airport earlier than for a regular domestic flight so that extra paperwork can be filled out and health certificates from the Vet have to be less than 3 days old.
We use Delta/Northwest Airlines most often (about 95% of the time). Since they are headquartered here they tend to have the most direct flight options. We can use Continental Airlines too but they rarely have direct flights for us, most go through Houston or Atlanta or Cincinatti first.
If it is going to be under 10-20 degrees or over 85 degrees at take off or landing time, (or over 70 degrees for very short nosed dogs) then we typically cannot ship. If Continental services the airport of your choosing, they do things a little differently to avoid temperature restrictions. Again, they are a little more expensive.
We will not offer to ship to any overseas destination unless it was for an adult dog. We consider those flights to be just too long for a puppy.
We also have used Personal Pet Air Couriers at times. These are people that fly here to pick up a puppy and carry it on the plane with them and then deliver the puppy to the new owner in the lobby of the destination airport. We do have to meet them at the airport to drop off the puppy. If a puppy is larger in size, this may be prohibitive. This total price had been running around $450 total but is has been a couple of years since I have used that type of service.
There are animal transport services that use vans and drive cross country, but we have never used them before. It appears that they tend to be more expensive than flying and take quite a bit of coordination and the travel time is usually many days up to a week, so we don't recommend this alternative unless flying is not a possibility at all.
Not every airplane can accommodate pet shipping. Airlines only offer pet/animal shipping on aircraft that are properly equipped/set up for it with the temperature and oxygen controlled holds. The planes that are typically equipped like this are the larger sized jets. Not every flight out of Minneapolis can accommodate pets.
Customers can also choose to fly here to the Minneapolis/St. Paul International Airport and either do a turnaround flight that same day or come in one day and stay for a period of time and then fly back with bringing their puppy on the plane as carry on. (Many who come and stay over like to visit our famous Mall of America which is just a few miles from the airport.) We have met people at the airport to hand them their puppy and for those that have stayed over we have also met them at their hotel to hand them their puppy. The airlines do charge an additional fee for allowing a pet to fly in-cabin with a passenger ($80-$100??) and the Vet health certificate is still required. So there is a $85 charge for us to procure the Vet health certificate and deliver a pup to the airport. You would also be responsible for your own carry on bag to put the puppy in for under your seat and you would have to call the airline to see what their height/width requirement is for that bag.
We have been having pets shipped both to us and from us for over 16 years and have never had a bad or traumatic experience ever happen to one of our pups. Nor have we ever had a negative comment from a customer ever that their puppy has been traumatized by the process or been mistreated, etc. There is the occasional flight that gets delayed, or certain days that flights have to be cancelled due to weather, but that has only happened a couple of times in 17 years. I know that when I hand over a puppy to be shipped the Airline employees gush all over them! They always treat them wonderfully.
Please keep in mind that Airlines would never consider offering this type of service if it wasn't safe (they simply wouldn't subject themselves to the lawsuits in this lawsuit happy age that we live in) and we ourselves would never consider a shipping method that was in any way unsafe for one of our precious puppies.
PLEASE RE-READ THE PREVIOUS TWO PARAGRAPHS OF INFORMATION. LET IT SINK INTO YOUR BONES. IF YOU ARE A PERSON WITH HIGH ANXIETY AND IF SHIPPING "SCARES" YOU, THEN PLEASE DON'T SHOP AROUND FOR A PUPPY THAT YOU CAN'T DRIVE TO PICK UP.
Requirements to Ship
* Animals must be at least 8 weeks of age.
* Shipping kennel or cage must meet standards for size, ventilation, strength and design.
* Animals must have enough room to stand up and turn around. Kennels must be equipped with one food and water cup. Kennels must be marked with shipper's name, address and phone number and pick-up person's
name, address and phone number (if different from shipper), Live Animal Stickers should be applied to the kennel and the last time fed and watered indicated. Place newspaper or absorbent material on the bottom of the crate.
* Animal may not be exposed to temperatures of less than 45 degrees Fahrenheit unless there is an acclimation statement by a Veterinarian.
* Health Certificate must be issued by a licensed Veterinarian and be no more than 10 days old.
* Animals may not be brought to the airline more than 4 hours before a flight.
* Animals less than 16 weeks of age must be offered food and water if transit is more than 12 hours. Older animals must have food at least every 24 hours and water at least every 12 hours.
* Animals over 16 weeks must have rabies shots current.
Things to Consider
* If shipping international (including Hawaii) check the quarantine laws.
* Do not give your pet solid food in the six hours before the flight.
* Do not give your pet sedation without your veterinarians approval.
* Try to schedule a non-stop flight and avoid heavy travel times.